At KJS we are committed to Safeguarding and to promoting the wellbeing of all our students. Pupils, parents and staff are encouraged to report any concerns they may have about safety and welfare to Helen Handley, our Designated Safeguarding Lead (DSL) or to speak with a member of the relevant year team or an adult within school. This could be any of the following members of staff;
Form Tutor
Pastoral Officer
Learning Manager
Director of Key Stage
School Nurse
Family Support Officer
Teaching Assistant
Subject Teacher
Should you be unable to speak to someone in person then this facility (see link below) provides an alternative way for members of our community to be able to reach out so that they feel listened to and cared for and so that issues you may be experiencing can be made apparent and dealt with. By using it you are informing trusted adults within KJS of your concern.
Your concern may be about;
Some communication that has made you feel uncomfortable
Cyber bullying or offensive comments online
Indecent images
Other types of bullying
Abuse
Another young person who you believe might need support
Your report will be read during the next working day [8:30-4pm]. The school will look into it and, if you have provided your name, they will get back to you within five working days. Provide your name so we can support you and get in touch.
Please note this is not an emergency help line. If someone is in danger call the police or if you need to speak to someone, call Childline on 0800 1111 or the NSPCC on 0808 8005000.
North Yorkshire Children's Social Care can be contacted on 01609 780780
If there has been inappropriate behaviour online, such as sending (or asking for) indecent images, sexting or threats- you should make an official report by clicking on the CEOP button on the website. A member of staff can help you if you need assistance.
If you would like to report a concern please click here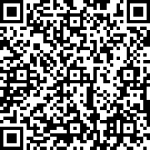 Alternatively, you can access the form via this QR code: