Safeguarding and Wellbeing
King James's School is committed to safeguarding and ensuring the welfare and safety of all children in our school. The school expects all staff, Governors and volunteers to share this commitment. We will adopt a child-centred approach to our work, we will act in the best interests of our children and we will ensure that everyone is aware of their safeguarding responsibilities.
We are fully committed to ensuring that consistent, effective safeguarding procedures are in place to support families, students and staff at school. In accordance with the Statutory Guidance for Schools and Colleges, we are dedicated to:
protecting children from maltreatment;
preventing impairment of children's mental and physical health or development;
ensuring that children grow up in circumstances consistent with the provision of safe and effective care; and
taking action to enable all children to have the best outcomes.
King James's School along with all North Yorkshire Schools follow the North Yorkshire Safeguarding Children's Board procedures. All concerns are passed to staff trained as Designated Safeguarding Leads in school in compliance with the guidance. The school uses CPOMS software to securely record all child protection, safeguarding along with pastoral and welfare issues.
Our trained 'Designated Safeguarding Leads':
Designated Safeguarding Lead:
Mrs Helen Handley- Assistant Headteacher- Safeguarding and Staff
Deputy Safeguarding Leads:
Mrs Sarah Kinsey-Stephens- Family Support Officer
Mrs Lisa Holdsworth- Director of Key Stage Three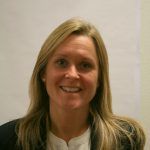 Mr Matthew Nicholson- Year 10 Learning Manager
For more information on the role of the DSL see our Child Protection policy and the latest version of Keeping Children Safe in Education
Our school works in partnership with the North Yorkshire Safeguarding Children Partnership (NYSCP). Our school has a pivotal role to play in multi-agency safeguarding arrangements NYSCP, and contributes to multi-agency working in line with the statutory guidance 'Working Together to Safeguard Children 2018'.
More information can be found at https://safeguardingchildren.co.uk
What to do if you are worried about a child:
Where there are significant immediate concerns about the safety of a child, you should contact the police on 999.
Everyone has a responsibility to refer a child when it is believed or suspected that a child:
Has suffered significant harm and /or;
Is likely to suffer significant harm and/or;
Has developmental and welfare needs which are likely only to be met through provision of family support services (with agreement of the child's parent).
If you believe the situation is urgent but does not require the police, please call 0300 1312131 to make a telephone contact.
Should your call be outside of business hours (Monday – Friday / 9am-5pm) please still call 0300 1312131 to speak to the Emergency Duty Team.
A written referral using the universal referral form must be completed and submitted within 24 hours of your telephone call.
If you have any concerns that a young person at our school is at risk of harm please contact the school office and ask to speak to member of the Designated Safeguarding Team or e-mail dsl@king-james.co.uk
If you prefer you can use our Confide In Us facility to pass on any concerns.
We use the NYCC 'Framework for decision making: right help, at the right time by the right person' guidance to inform our decisions on appropriate support and referrals
The school will, normally, endeavour to discuss all concerns with parents or carers about their child or children. However, there may be exceptional circumstances when the school will discuss concerns with Social Care and/or the Police without parental knowledge (in accordance with Child Protection procedures and in line with Part 2 of KCSIE). The school will, of course, always aim to maintain a positive relationship with all parents. This school's child protection policy is available publicly via our website and a hard copy is available at School Reception.
If you would like to report a concern please click here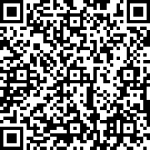 Alternatively, you can access the form via this QR code:
Safeguarding support and contacts
We're here, day or night, for anyone who's struggling to cope, who needs someone to listen without judgement or pressure. Samaritans is not only for the moment of crisis, we're taking action to prevent the crisis.
0845 7909090
YoungMinds is a national charity committed to improving the mental health of all children and young people. Parent Helpline 0808 8025544 free for mobiles and landlines – Monday to Friday for concerns relating to child/ young person's mental health up to the age of 25.
0808 8025544
Childline is a private and confidential service for children and young people up to the age of 19. You can contact a Childline counsellor about anything -no problem is too big or too small.
0800 11 11
Children's Adolescent Mental Health Service – single point of access for advice and support.
https://www.nhs.uk/using-the-nhs/nhs-services/mental-health-services/child-and-adolescent-mental-health-services-camhs
0300 0134778
A website for young people providing free, confidential drugs information and advice 24 hours a day.
Brook provides free and confidential sexual health advice and contraception to young people under the age of 25.
Through CEOP you can report online sexual abuse or content.
https://www.ceop.police.uk/safety-centre
The NSPCC helps children who have been abused to rebuild their lives, protect those at risk and find the best ways of preventing abuse from ever happening.
0808 800 5000
NYAS provides advocacy and legal services to children and young people in North Yorkshire.
0808 808 1001
A useful website for parents and students where you can access advice and information.
https://www.anti-bullyingalliance.org.uk
Parents Protect help parents and carers protect children from sexual abuse and exploitation.
https://www.parentsprotect.co.uk
The following website links provide advice and information for parents: